NFL's Adrian Peterson makes speedy recovery into most productive year yet
January 23, 2013
Topic: common sports injuries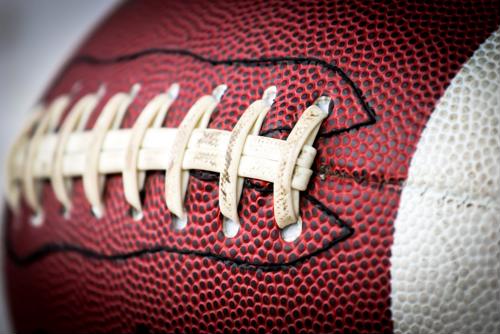 Adrian Peterson, running back for the Minnesota Vikings, sustained a gruesome tackle on Christmas Eve 2011 that left him with injuries to both his medical cruciate ligament (MCL) and anterior cruciate ligament (ACL). While fans may have been worried that he would not return to the field anytime soon, he surprised them all with a speedy recovery.
In 2012, Peterson had the most productive year of his football career, finishing with 2,097 rushing yards on 348 attempts, a 6 yards-per-carry average and recognition as the first football player to crack 1,000 yards on the season, according to My Sports Magazine. Such success has stumped many fans and medical professionals across the nation.
MCL and ACL injuries generally take, on average, 10 to 12 months to fully recover. However, in Peterson's case, the athlete returned to the game after only eight. This speedy return has been attributed to James Andrews, M.D., founder of the Andrews Institute for Orthopaedics & Sports Medicine, who performed the surgery. Known as a celebrity in the sports medicine world, Andrews repaired the knee damage and sent Peterson on his way, expressing his own surprise in how fast the recovery was.
"I can't believe it," Andrews told My Sports Magazine. "For this guy to have played as much football as he's played his whole life, and not to have hardly any wear and tear, it's incredible. I've never seen a football player, especially one who runs and cuts as much as he does, with a knee in that condition. It's like a newborn baby."
ACL injuries are common sports injuries seen among athletes who play sports like soccer, football and basketball, according to the American Academy of Orthopaedic Surgeons. They are generally caused when a person changes direction sharply, stops suddenly, slows down while running, lands from a jump incorrectly or sustains direct contact to the knee - like in a tackle, like Peterson did.
---
Andrews Institute Foundation news & articles
More articles