Fatigue-related injury poses biggest risk for youth baseball pitchers
July 29, 2014
Topic: baseball injury prevention, common baseball injuries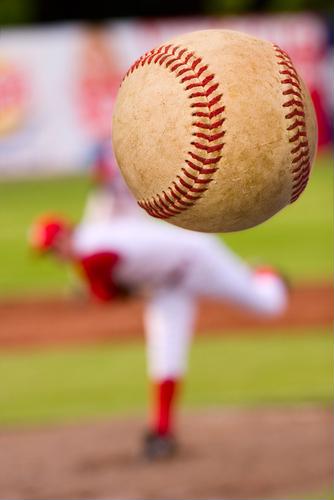 Survey data recently published in the American Journal of Sports Medicine stated that youth baseball pitchers should take proper measures to rest fatigued arms. The survey was funded by the American Orthopedic Society for Sports Medicine.
Researchers from Kent State University administered a survey to 754 pitchers between the ages of 9 and 18. All of the players had pitched in the past 12 months for an organized youth baseball league. The participants identified any risk-associated pitching activities. Researchers correlated the self-reports to any shoulder and elbow injuries in the players using a multivariable logistic regression. Multivariable logistic regressions are a popular form of analysis used by researchers that helps predict the probability of an event occurring.
The survey revealed that 43 percent of pitchers performed on consecutive game days. Thirty percent of pitchers played in multiple leagues that overlap in season, with 19 percent pitching multiple games a day. All of these activities increase players' odds for pitching-related pain. Seventy percent of the surveyed pitchers commonly pitch curveballs, which make them 1.6 times more likely to deal with arm pain.
Players who continued to pitch with arm fatigue and pain had much higher odds of sustaining a common baseball injury than those who rested. Pitchers who exclusively played baseball throughout the year, played catcher or were on a traveling baseball team did not have arm problems.
Overuse injuries among baseball players are becoming the norm, the American Academy of Orthopaedic Surgeons noted. However, there are ways to prevent overuse injuries. Baseball pitchers should follow these tips for baseball injury prevention.
Limit the number of teams pitchers play on during one season.
Refrain from allowing players to pitch during consecutive games in a season.
Do not exclusively play baseball. Encourage athletes to play other sports. Playing multiple sports contributes to youth athletes getting rest, developing their skills and helping to prevent injuries.
---
Injury Prevention news & articles
More articles