UCL reconstruction may benefit injured baseball players
July 17, 2013
Topic: orthopaedic surgeons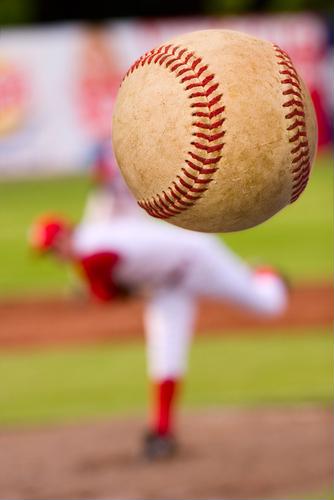 Although baseball may be a low-impact sport, players are still at risk of injury. Those that affect the elbow are especially common as overhand throwing places a great deal of stress on the joint.
Some baseball players injure their ulnar collateral ligament, and orthopaedic surgeons may recommend surgery to correct the mishap. According to new research presented at the American Orthopaedic Society for Sports Medicine's Annual Meeting, the procedure can actually increase the likelihood that patients can have successful long-term results.
According to the American Academy of Orthopaedic Surgeons, the UCL is the ligament most frequently injured in pitchers. The mishaps can range from being minor to severe. When a person suffers an UCL injury, he or she would feel pain on the inside of his or her elbow and would likely not be able to throw at the same velocity as before getting hurt.
Lead author Daryl Osbahr, M.D., and his colleagues looked at 256 baseball players who played either in high school, college or professional leagues. After following up with them 12.6 years after they had undergone an UCL reconstruction, the study's investigators discovered that around 83 percent of them were able to return to their sport on their respective competition level. Some were even able to advance.
Not a career-ending injury
These findings are good news to doctors and athletes who previously thought that UCL injuries could end their careers.
"Previous studies showed successful return to play after UCL surgery, but we were also able to evaluate each athlete's career longevity and reason for retirement," said Osbahr. "These players typically returned to play within a year of surgery and averaged an additional 3.6 years of playing time, a significant amount considering the extensive nature of this surgery in a highly competitive group of athletes. They also typically did not retire from baseball secondary to continued elbow problems."
Competitive athletes, regardless of the sport they play, can run the risk of overusing their muscles, which can increase the likelihood that they will get hurt. This underscores the importance of injury prevention, which includes warming up and stretching before all practices and games. Even doing some jumping jacks followed by some walking or light running can do the trick.
The AAOS also recommends that players gently stretch their major muscle groups.
---
Orthopaedics & Sports Medicine news & articles
More articles