Preterm and low-weight babies at high risk of hip replacement in adulthood
November 10, 2014
Topic: total joint replacement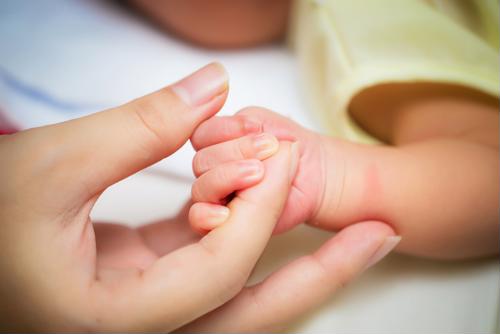 Study authors have found that infants who are born before their due date and are underweight are more likely to develop osteoarthritis in their hips during adulthood, potentially leading to a hip replacement later on. The findings were published in the journal Arthritis Care & Research, a publication from the American College of Rheumatology.
The prevalence of OA
The ACR stated that approximately 27 million Americans over the age of 25 develop osteoarthritis each year. People with osteoarthritis experience a variety of symptoms, ranging from mild to severe pain. People may also have stiff or swollen joints. The condition can even be disabling. The researchers believe it is the most common cause behind disabilities.
Lead researcher Professor Flavia Cicuttini noted that osteoporosis is a tricky condition because there are no medications that can permanently treat it.
"Currently there are no disease-modifying medications available to treat OA, which makes understanding the risk factors associated with OA so important for improving prevention of this disabling disease," Cicuttini said in a statement.
A recurrent issue
Other conditions have been linked to babies who are born prematurely or have a low-birth weight. Conditions such as hypertension, cardiovascular disease, lowered bone mass and insulin resistance have all been correlated to these kinds of births. With awareness of these conditions, the researchers hoped to determine if underweight or premature babies also dealt with total joint replacements later in life.
The study used information from 3,604 participants from the Australian Diabetes, Obesity and Lifestyle study. All of the people were age 40 years or older during the time data was collected. The group gave information about their birth? weights and when they were delivered. The study authors then compared the data to the amount of knee and hip replacements in the group, using information from the Australian Orthopaedic Association National Joint Replacement Registry.
Hip replacements vs. knee replacements
The researchers found that 116 of the participants had knee replacement surgery and 75 dealt with a hip arthroplasty. The study authors correlated low weight and premature birth to hip replacements regardless of factors such as age, sex, body mass index, physical activity, education level, smoking, diabetes, hypertension. However, the data did not show a correlation between low birth weight or early delivery and knee replacement surgery.
So, the study authors concluded that babies who are born under these circumstances have a higher chance of needing a hip replacement later on.
The U.S. Centers for Disease Control and Prevention stated that in 2010, 332,000 hip replacement surgeries were performed in the nation. Conversely, 719,000 knee replacement surgeries were conducted. Despite findings that low birth weight babies are more likely to have a hip replacement, the numbers are still low compared to other surgeries . People may need to undergo joint replacement surgery depending on a series of factors, including the severity of arthritis and quality of life, the National Institute of Arthritis and Musculoskeletal and Skin Diseases noted.
"While further investigation is needed to confirm these findings, identifying those at greatest risk for hip OA and providing early interventions may help reduce the incidence of this debilitating disease," Cicuttini said in a statement.
---
Total Joint Replacements news & articles
More articles