Tips for Healthier Tailgating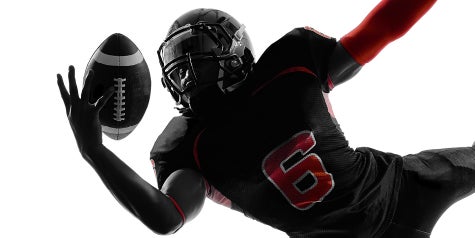 - 10/01/2019
Are you ready for some football but don't want the extra calories or additives from foods that often go along with tailgating? Baptist Health Care offers these better-for-you coaching tips to score a healthier you, even during football season.

Time Out
If you know you are going to splurge for an event, eat light the rest of the day in preparation.
Have a small snack that contains protein and fiber prior to the festivities. It will help fill you up and reduce your likelihood of overeating later.
Eat from a plate. Do not continually graze.
Be cautious of beverages. The calories in alcoholic beverages and sugar sweetened drinks are empty calories that add up fast. Also, alcohol tends to lead to increased hunger.

Safety
Bring hand sanitizer in case a sink and soap are not available.
Be mindful when packing a cooler. The fuller the cooler, the better, A full cooler with help keep food cold.
Do not leave foods unrefrigerated for more than two hours.
Keep coolers out of the sun.
If packing raw meat to grill, double bag it and place in the bottom of the cooler to avoid cross-contamination.
Throw away perishable foods.

Touchdown
Score with guests by offering healthy food options like:
Chili
Baked chicken wings
Sweet potato wedges
Meat and cheese tray
Fresh fruit salad or fruit kabobs
Veggies with Greek yogurt based dip
Sandwich wraps cut into bite size pieces
Pita bread and hummus

Let these football gathering suggestions keep your waistline trimmer during this tailgating season.


}