Andrews Institute Physicians
---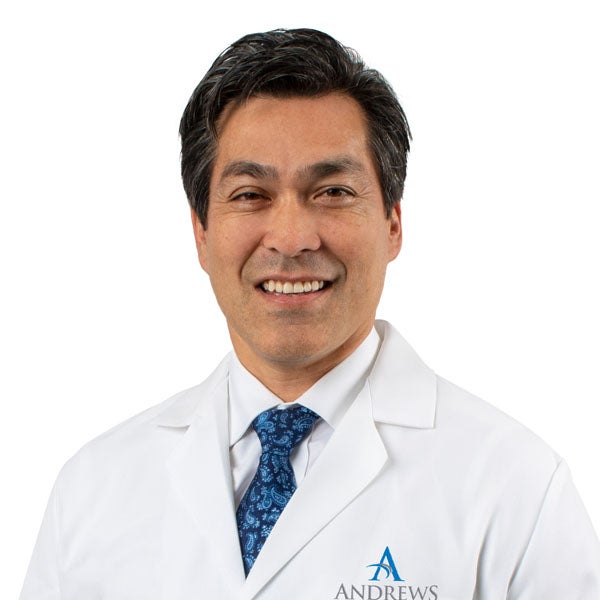 ---
RATINGS & REVIEWS
The provider star rating is calculated using patient reponses to the five care provider questions in our patient satisfaction survey. Below you can see the provider's star rating and the number of his or her patients who have provided feedback.
4.8
Provider discussed treatment options
---
4.8
Provider showed concern
---
4.8
Provider explained things clearly
---
4.8
Provider included you in decisions
---
4.8
Likelihood of recommending this provider
---
Comments
10/19/2022
Good experience!
---
10/18/2022
Experience was very good
---
10/17/2022
The Physician Assistant was excellent. He was knowledgeable and attentive. He listened patiently.
---
10/16/2022
Good experience
---
10/07/2022
After [...] surgeries within one year the outcome has been a dream come true. I highly recommend Dr. Brothers and Dr. [...] to anyone that is interested.
---
10/07/2022
The doctor gave very good information & explaind options very clearly
---
10/07/2022
[...] Dr Brothers team have taken great care of me!
---
9/21/2022
Dr Brothers is the best
---
9/15/2022
Very informative. From nurse, X-ray technician, PA to Dr. Great team.
---
8/27/2022
Dr Brothers and his team are the best
---
8/03/2022
A pleasant visit
---
7/09/2022
Very good
---
7/06/2022
I trust him
---
6/22/2022
All of my experiences with Dr.Brothers and his staff has always been exceptional,
---
6/08/2022
Very good
---
6/01/2022
Excellent
---
5/12/2022
Dr Brothers has always been a caring, helpful, professional Dr
---
5/10/2022
Always good
---
4/29/2022
Best
---
4/27/2022
Great.
---
Location(s)
Andrews Institute

2010 Lewis Turner Blvd.
Fort Walton Beach FL , 32547
Phone: 850.908.3140

View Map
---
DEPARTMENT OF BAPTIST HOSPITAL
8880 Navarre Parkway
Suite: 201
Navarre FL , 32566
Phone: 850.908.3140

---
Biography
Clinical Specialties
General Orthopedics
Clinical Interests
Sports medicine; orthopedic trauma; joint replacement surgery; minor hand and wrist procedures.
Education
Medical School: Uniformed Services University of Health Sciences – Bethesda, MD
Internship
General Surgery – David Grant Medical Center – Solano County, CA
Residency
Orthopedic Surgery – University of California, San Diego – San Diego, CA
Board Certifications
American Board of Orthopaedic Surgery
Current Society Memberships
American Academy of Orthopedic Surgeons (AAOS)
Society of Military Orthopedic Surgeons (SOMOS)
Media
Dr. Brothers on what it's like to join the Andrews Institute.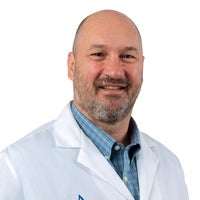 Douglas J Block , PA-C
General Orthopedics


---