Andrews Institute Physicians
---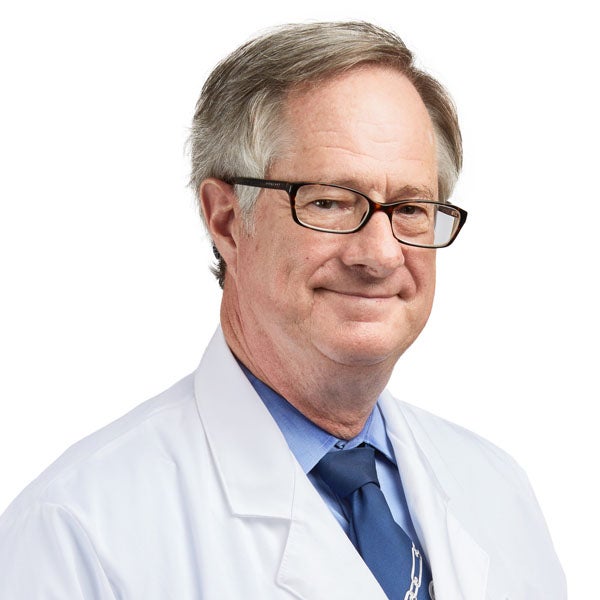 ---
RATINGS & REVIEWS
The provider star rating is calculated using patient reponses to the five care provider questions in our patient satisfaction survey. Below you can see the provider's star rating and the number of his or her patients who have provided feedback.
4.7
Provider discussed treatment options
---
4.7
Provider showed concern
---
4.7
Provider explained things clearly
---
4.6
Provider included you in decisions
---
4.6
Likelihood of recommending this provider
---
Comments
9/28/2022
Good
---
9/25/2022
I will highly recommend Dr. Chandler and have done so prior to his seeing me.
---
9/10/2022
I would recommend Dr. Chandler, without a doubt, to anyone in need of a Orthopedic Spinal Surgeon. [...] Dr Gray had gone above and beyond to get me In to see Dr Chandler as soon as I could get two MRIs and Needle tests scheduled, I was able to see Dr Chandler months earlier. [...] I'm grateful to both doctors, who I consider among the best I've seen anywhere. After five years of being Dr Gray's patient he remains my #1 of my 74 years, based on intelligence, professionalism, and empathy. Dr Chandler, who has a different personality, still shares those traits.
---
9/09/2022
Dr Chandler is the best!
---
9/08/2022
I always recommend this office to all my friends! Dr. Chandler and staff are the best!
---
9/07/2022
DR CHANDLER IS MORE CONCERNED WITH HELPING THE PATIENT THAN HE IS WITH INSURANCE COMPANIES. HIS PRIORITY AND DEDICATION IS FOR THE CARE OF THE PATIENT- NOT CATERING TO THE INSURANCE COMPANIES.
---
9/03/2022
First class care
---
8/12/2022
Dr. Chandler gave me life again. Excellent the best I've ever seen.
---
8/10/2022
Good
---
8/05/2022
I like Dr Chandler. He answered all my questions and put me at ease.
---
8/03/2022
He realized my pain was not a neck issue and got on the phone and called the referring doctor to let him know. He told my doctor that he was sending me to him to find a solution to my shoulder pain. I was so impressed with his action and concern.
---
7/30/2022
Superb care
---
7/20/2022
Courtious and Professional
---
6/27/2022
Dr. Chandler is a Very Smart Doctor and is concerned about his patients.
---
6/10/2022
Excellent provider, made you feel comfortable
---
6/01/2022
Dr. Chandler is very thorough, very easy to understand, excellent patient relations, and clearly provided excellent recommendations to treat my condition.
---
5/30/2022
Dr Chandler is the best. All doctors should practice like him. Not all do.
---
5/23/2022
I have been seeing Dr. Chandler off and on [...]. He has always provided great care to me over the years through my surgeries and the follow up care and continues to do so now.
---
5/13/2022
Dr Chandler explains everything I need to know. My procedures step by step . He is a awesome doctor !
---
4/30/2022
The doctor was very professional and he spent time with his patients and he took the time to say his ABC's while washing his hands. That was a first for me.
---
Location(s)
DEPARTMENT OF BAPTIST HOSPITAL
Andrews Institute

1040 Gulf Breeze Parkway
Gulf Breeze FL , 32561
Phone: 850.916.8646

View Map
---
Biography
Clinical Specialties
Orthopaedic Spine Specialist
Clinical Interests
Rehabilitation and surgery of disorders of the spine, cervical and lumbar spine fusions, injuries in the cervical and lumbar spine, non-surgical treatment of adult scoliosis deformity, surgical management of degenerative disorders of the cervical, thoracic and lumbar spine, sports injuries of the spine and osteopathic spine fractures.
Education
Medical School: University of Southern California, Los Angeles - Los Angeles, CA
Internship: Surgery - Los Angeles County-University of Southern California Medical Center - Los Angeles, CA
Residency: Orthopaedic Surgery - University of Southern California Affiliated Hospitals - Los Angeles, CA
Fellowship
Spinal Rehabilitation and Surgery - Los Angeles County-Rancho Los Amigos Medical Center - Downey, CA
Board Certification
American Board of Orthopaedic Surgery
Current Society Memberships
American Academy of Orthopaedic Surgeons
North American Spine Society
Florida Orthopaedic Society
Florida Medical Association
Media
Dr. Chandler always works to do what's best for his patients.
Dr. Chandler discusses the Andrews Institute integrated care system and how it benefits the patient.
Dr. Chandler talks about how spine care is a team approach at Andrews Institute.
Dr. Chandler discusses orthopedic spine surgery.