Andrews Institute Physicians
---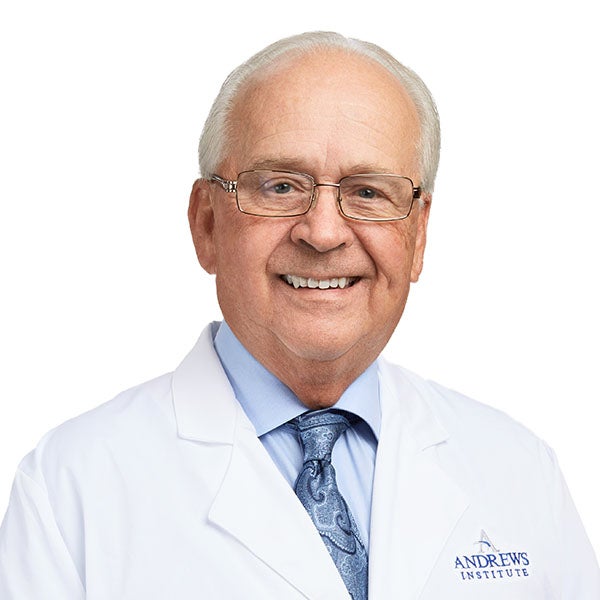 ---
Location(s)
DEPARTMENT OF BAPTIST HOSPITAL
Andrews Institute

1040 Gulf Breeze Parkway
Gulf Breeze FL , 32561
Phone: 850.916.8700

View Map
---
Biography
Clinical Specialties
Sports Medicine Specialist
Clinical Interests
Shoulder, Elbow and Knee
Education
Medical School: Louisiana State University School of Medicine
Residency: Tulane Medical School
Fellowships
University of Virginia Medical School and University of Lyon, Lyon, France
Board Certification
Orthopedic Surgery
Current Research
Prevention of Injuries in Youth Sports
Major Publications
• Oliver, G. D., Plummer, H., Henning, L., Saper, M., Glimer, G., Brambeck, A., & Andrews, J. R. (2019). Effects of a Simulated Game on Upper Extremity Pitching Mechanics and Muscle Activations Among Various Pitch Types in Youth Baseball Pitchers. Jo
• Ostrander, R., Escamilla, R. F., Hess, R., Witte, K., Wilcox, L., & Andrews, J. R. (2019). Glenohumeral rotation deficits in high school, college, and professional baseball pitchers with and without a medial ulnar collateral ligament injury. Journa
• Reinold, M.M., Macrina, L.C., Fleisig, G.S., Aune, K., Andrews, J.R. (2018). Effect of a 6-week weighted baseball throwing program on pitch velocity, pitching arm biomechanics, passive range of motion, and injury rates. Sports Health, 10(4), 327-33
• Andrews, J.R. (2009). Shoulder Muscle Recruitment Patterns and Related Biomechanics During Upper Extremity Sports. Sports Medicine, 39(7), 569-590.
Scholarly Service and Honors
Awarded a Doctor of Laws Degree from Livingston University, Doctor of Science Degree from Troy State University and a Doctor of Science Degree from Louisiana State University.
Current Society Memberships
American Orthopaedic Society for Sports Medicine
American Academy of Orthopaedic Surgeons
Arthroscopy Association of North America
Current Team Affiliations
Auburn University
University of Alabama
Washington Commanders
Tampa Bay Rays
Ladies Professional Golf Association


Media
Dr. Andrews talks about how the arthroscope revolutionized sports medicine and how biologics are the next revelation.