Andrews Institute Physicians
---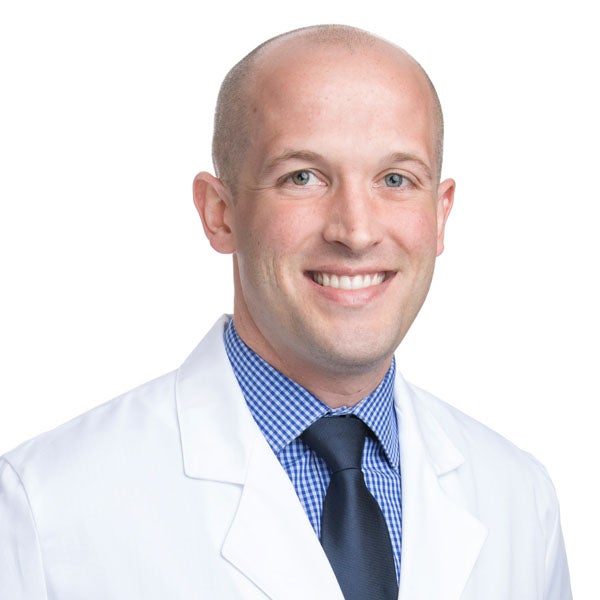 ---
RATINGS & REVIEWS
The provider star rating is calculated using patient reponses to the five care provider questions in our patient satisfaction survey. Below you can see the provider's star rating and the number of his or her patients who have provided feedback.
4.8
Provider discussed treatment options
---
4.9
Provider showed concern
---
4.9
Provider explained things clearly
---
4.9
Provider included you in decisions
---
4.9
Likelihood of recommending this provider
---
Comments
9/22/2022
Dr. Kindle is the best! He is always concerned about my well being. Together we discuss my care options and decide what is best for me.
---
9/21/2022
Dr Kindle is the best in the business. Friendly, knowledgeable and if you need shots, he's where you need to be.
---
9/21/2022
Cannot express how grateful I am for Dr Kindle. I have a lot of health issues and frankly out of my 10 or so regular docs, I only truly trust 3 of them and feel that they actually care about me as a person, Dr Kindle is at the top of that list!
---
9/17/2022
Dr kindle is very very thorough and professional. Tremendous manner. Seems to really care about my injury and how it affects my life. Great guy.
---
9/10/2022
Dr Kindle explained everything in detail and was so kind!
---
9/10/2022
EVERYTHING IS GOOD
---
9/10/2022
Dr Kindle is the best Doctor, [...]
---
9/09/2022
Very great
---
9/06/2022
Great office staff and Physician
---
9/05/2022
Dr. Kindle is and always has been attentive to my questions/concerns. Trust in his competency
---
9/02/2022
Exceeded expectations
---
8/24/2022
Dr. Kindle is the absolute best Orthopaedic Doctor you have have, it's no wonder every sports team seeks him out. In addition to being the best, most knowledgeable doctor, he is an absolutely amazing man who loves his family very much.
---
8/23/2022
Very pleased with overall experience.
---
8/21/2022
DR. Kindle was very knowledgeable and very down to earth. He explained things to me in laymans terms.
---
8/13/2022
Excellent experience and care by Dr. Kindles staff and himself!!!!
---
8/11/2022
Very professional demeanor, good examination, tho felt a little rushed, obviously due to the usual corporate forced patient overload.
---
8/10/2022
Dr. Kindle was so patient, explaining everything he was doing to my knee. I felt confident that I had the best care possible.
---
8/06/2022
I trust Dr. Kindle to the fullest.
---
8/05/2022
Dr Kindle has always been outstanding
---
8/03/2022
Good
---
Location(s)
DEPARTMENT OF BAPTIST HOSPITAL
Andrews Institute

1040 Gulf Breeze Parkway
Suite: 208
Gulf Breeze FL , 32561
Phone: 850.437.8592

View Map
---
Biography
Clinical Interests
Diagnostic musculoskeletal ultrasound; ultrasound-guided procedures; regenerative medicine (PRP and stem cells); sports concussions; musculoskeletal and sports-related injuries; ultrasound-guided carpal tunnel release (USCTR) for carpal tunnel syndrome.
Education
Medical School: East Tennessee State University – Quillen College of Medicine
Internship: Internal Medicine - East Tennessee State University – Quillen College of Medicine
Residency: Physical Medicine and Rehabilitation - Mayo Clinic
Fellowship
Primary Care Sports Medicine - Andrews Institute for Orthopaedics & Sports Medicine
BOARD CERTIFICATION
Physical Medicine & Rehabilitation
Current Research
Regenerative Medicine (stems cells and platelet rich plasma)
Dynamic Musculoskeletal Ultrasound
Osteoarthritis
Current Society Memberships
American Medical Society for Sports Medicine (AMSSM)
American College of Sports Medicine (ACSM)
Pediatric Research in Sports Medicine Society (PRiSM)
American Institute of Ultrasound in Medicine (AIUM)
Current Team Affiliations
Team physician for Niceville High School; a team physician for Pensacola Blue Wahoos.
Media
Dr. Kindle discusses the importance of the continuum of care offered at the Andrews Institute.
Dr. Kindle talks about the success of ultrasound-guided carpal tunnel release in his clinic.
Dr. Kindle gives detailed information on ultrasound-guided carpal tunnel release.
Dr. Kindle discusses patient care for every athletic level.
Dr. Kindle on the incredible advances in medicine and care.
Dr. Kindle discussing platelet rich plasma (PRP) as an alternative to surgery.
Dr. Kindle talks about the role of ultrasound in musculoskeletal medicine.
Dr. Kindle speaks about the role regenerative medicine plays in his practice.