Andrews Institute Physicians
---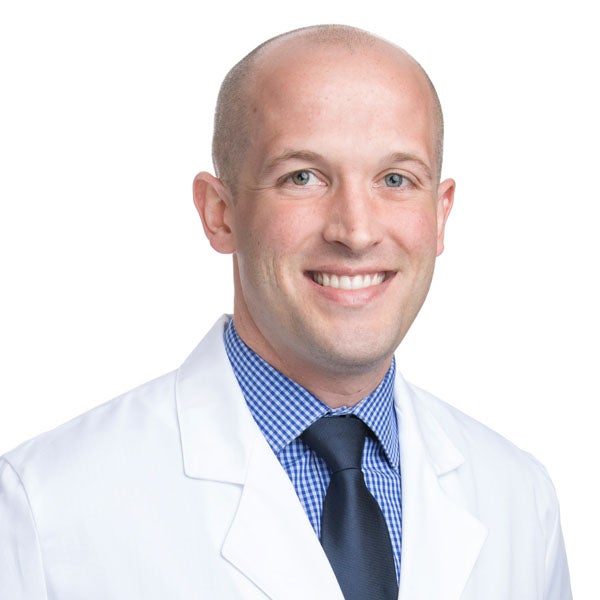 ---
RATINGS & REVIEWS
The provider star rating is calculated using patient reponses to the five care provider questions in our patient satisfaction survey. Below you can see the provider's star rating and the number of his or her patients who have provided feedback.
4.8
Provider discussed treatment options
---
4.9
Provider showed concern
---
4.9
Provider explained things clearly
---
4.9
Provider included you in decisions
---
4.9
Likelihood of recommending this provider
---
Comments
2/20/2023
Dr. Kindle is an excellent orthopedic doctor. He's kind, considerate in response to any questions I may have.
---
2/06/2023
I have full confidence in Dr. Kindle. I recommend him to my friends and know that he will provide the care I need.
---
2/02/2023
Dr Kindle was gentle and cautious. Great visit
---
1/22/2023
Dr. Kindle has a great bedside manner. He thoroughly explains the condition and answers all questions.
---
1/12/2023
Dr Kindle was very thorough. Kind. Concerned. The best!
---
1/09/2023
Best doctors in the area
---
12/24/2022
Doctor suggested workable treatment and paid a great deal o attention to details and made additional co.ments regarding followup and email [...] the medication proposed clearly. [...] He had very concise and compassionate solutions. Thank you
---
12/23/2022
Dr Kindle and his staff are excellent.
---
12/21/2022
Dr Kindle has been giving me gel shots for several years and I've never had a bad experience. He is friendly and encouraging while doing this uncomfortable procedure very carefully and exactly.
---
12/18/2022
EXCELLENT as ALWAYS with Dr.Kindle. He is toos!!
---
11/29/2022
He was fast and efficient
---
11/23/2022
The doctor was new to me. She answered my questions and was very nice and gentle with my shots to both my knees
---
11/20/2022
Dr. Kindle and his staff are extremely professional and efficient. They have always made me feel comfortable with my treatment.
---
11/18/2022
Dr was excellent
---
10/31/2022
I have recommended the Dr to my daughter. My husband and others thus far.
---
10/28/2022
Very good
---
10/11/2022
Dr. Kindle is wonderful and honest.
---
10/10/2022
Dr. Kindle was very good. It was a difficult appointment for myself as well as my spouse and Dr. Kindle showed patience, kindness, and empathy all while maintaining professionalism.
---
10/01/2022
I could tell from the moment Dr. Kindle cane into the room, that I was in good hands.
---
9/22/2022
Dr. Kindle is the best! He is always concerned about my well being. Together we discuss my care options and decide what is best for me.
---
Location(s)
DEPARTMENT OF BAPTIST HOSPITAL
Andrews Institute

1040 Gulf Breeze Parkway
Suite: 208
Gulf Breeze FL , 32561
Phone: 850.437.8592

View Map
---
Biography
Clinical Interests
Diagnostic musculoskeletal ultrasound; ultrasound-guided procedures; regenerative medicine (PRP and stem cells); sports concussions; musculoskeletal and sports-related injuries; ultrasound-guided carpal tunnel release (USCTR) for carpal tunnel syndrome.
Education
Medical School: East Tennessee State University – Quillen College of Medicine
Internship: Internal Medicine - East Tennessee State University – Quillen College of Medicine
Residency: Physical Medicine and Rehabilitation - Mayo Clinic
Fellowship
Primary Care Sports Medicine - Andrews Institute for Orthopaedics & Sports Medicine
BOARD CERTIFICATION
Physical Medicine & Rehabilitation
Current Research
Regenerative Medicine (stems cells and platelet rich plasma)
Dynamic Musculoskeletal Ultrasound
Osteoarthritis
Current Society Memberships
American Medical Society for Sports Medicine (AMSSM)
American College of Sports Medicine (ACSM)
Pediatric Research in Sports Medicine Society (PRiSM)
American Institute of Ultrasound in Medicine (AIUM)
Current Team Affiliations
Team physician for Niceville High School; a team physician for Pensacola Blue Wahoos.
Media
Dr. Kindle discusses the importance of the continuum of care offered at the Andrews Institute.
Dr. Kindle talks about the success of ultrasound-guided carpal tunnel release in his clinic.
Dr. Kindle gives detailed information on ultrasound-guided carpal tunnel release.
Dr. Kindle discusses patient care for every athletic level.
Dr. Kindle on the incredible advances in medicine and care.
Dr. Kindle discussing platelet rich plasma (PRP) as an alternative to surgery.
Dr. Kindle talks about the role of ultrasound in musculoskeletal medicine.
Dr. Kindle speaks about the role regenerative medicine plays in his practice.