Andrews Institute Physicians
---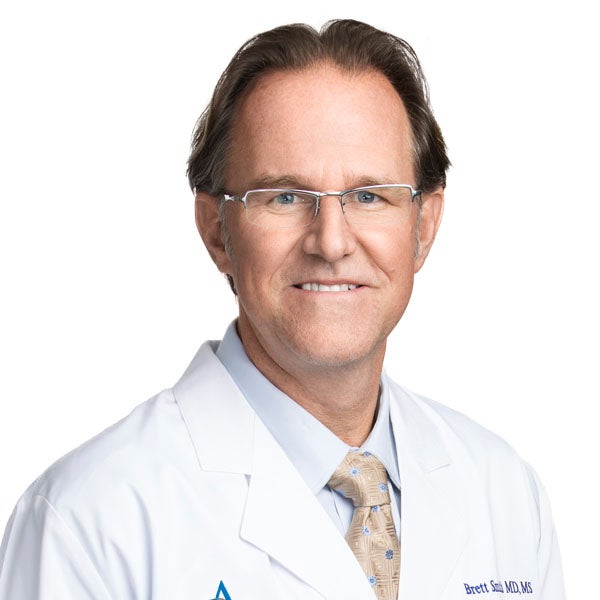 ---
RATINGS & REVIEWS
The provider star rating is calculated using patient reponses to the five care provider questions in our patient satisfaction survey. Below you can see the provider's star rating and the number of his or her patients who have provided feedback.
4.9
Provider discussed treatment options
---
4.9
Provider showed concern
---
4.9
Provider explained things clearly
---
4.9
Provider included you in decisions
---
4.9
Likelihood of recommending this provider
---
Comments
9/30/2022
Dr Brett smith excellent doctor he help meThank you
---
9/29/2022
Excellent Dr patient visit. So delighted with my care
---
9/21/2022
Dr Smith was top notch
---
9/18/2022
Dr. Brett Smith and [...] are the best.
---
9/18/2022
Dr. Brett Smith always provides excellent care.
---
9/03/2022
The doctor seems very knowledgeable and highly experienced. [...]
---
9/02/2022
Good
---
8/25/2022
Great experience over all.
---
8/24/2022
Excellent
---
8/18/2022
Dr. Smith was extremely helpful in his examination and explained the situation. We were very impressed.
---
8/13/2022
Such caring doctor and nurse!
---
8/13/2022
I'm extremely confident in Dr Smith & the entire staff.
---
7/28/2022
Already recommended Dr. Smith to several friends.
---
7/22/2022
Dr Smith was very professional and and listened to all my qualms. He took time to explain a lot of miniscule things . He did not appear to be rushing through my time with him.
---
7/17/2022
All good
---
7/16/2022
Great experience
---
7/08/2022
Always receive excellent care
---
7/06/2022
Brett Smith is one of the best doctors I have ever had!
---
7/01/2022
Good
---
6/24/2022
Dr Brett Smith was so caring & explained everything so well. Awesome doctor.
---
Location(s)
DEPARTMENT OF BAPTIST HOSPITAL
Andrews Institute

1040 Gulf Breeze Parkway
Gulf Breeze FL , 32561
Phone: 850.916.8703

View Map
---
Biography
Clinical Specialties
Hip & Knee Replacement Specialist
Clinical Interests
Total Joint Preservation; Total Joint Reconstruction; Total Joint Replacement; Arthritis
Education
Medical School: Medical College of Pennsylvania: Hahnemann School of Medicine
Internship: Allegheny General Hospital, Pittsburgh, Pennsylvania
Residency: Allegheny General Hospital, Pittsburgh, Pennsylvania
Fellowships
Arizona Institute for Bone and Joint Disorders - Total Joint/Adult Reconstruction
Board Certification
The American Board of Orthopaedic Surgery
Major Publications
Using intraoperative pelvic landmarks for acetabular component placement in total hip arthoroplasty. Journal of Arthroplasty, 2006 Sept.; 21(6):832-40. Epub 2006 Jul17.
Risk of neurovascular injury with limited-open carpal tunnel release: Defining the "safe zone." Journal of Hand Surgery [Br]. 2001 Oct.; 26(5):484-7.
Errant Placement of the "Safeguard" System for Carpal Tunnel Release and the Risk of Neurovascular Injury; presentation at the American Association for Hand Surgery, January 2000.
Scholarly Service and Honors
Physician of Excellence Award from Paradise Valley Hospital (2005); Tau Beta Pi National Engineering Honor Society; Golden Key National Honor Society
Current Society Memberships
Diplomat, American Board of Orthopaedic Surgery
American Association of Orthopaedic Surgeons
American Medical Association
Escambia County Medical Society
Media
Dr. Smith talks about comprehensive care and the joint replacement model.
Dr. Smith talks about pre-surgical optimization for hip or knee replacement procedures.
Dr. Smith discusses the vital role physician assistants play for surgical care.
Dr. Smith on the importance of physical therapy for joint replacement surgery.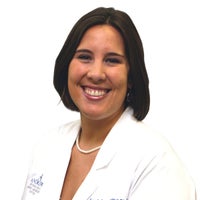 Sarah Baroni , MPAS, PA-C
Total Joint Replacement


---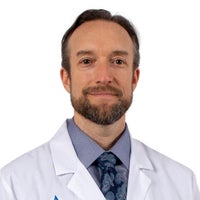 Jason G Lunsford , PA-C
Total Joint Replacement


---