Andrews Institute Physicians
---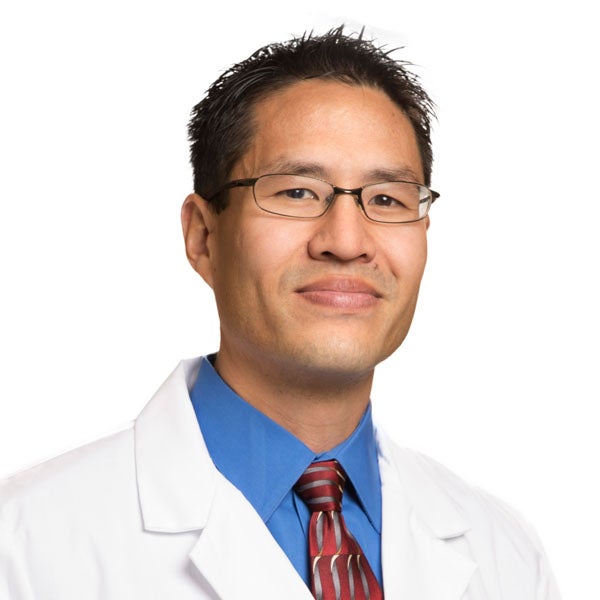 ---
RATINGS & REVIEWS
The provider star rating is calculated using patient reponses to the five care provider questions in our patient satisfaction survey. Below you can see the provider's star rating and the number of his or her patients who have provided feedback.
4.7
Provider discussed treatment options
---
4.7
Provider showed concern
---
4.7
Provider explained things clearly
---
4.7
Provider included you in decisions
---
4.8
Likelihood of recommending this provider
---
Comments
3/29/2022
Dr Steele has performed 3 knee surgeries on me. I trust him completely and would never think about seeing any other doctor. He's the BEST!
---
3/29/2022
This surgery is going to be a tricky one, and dr. Steel says he can be prepared for either plan a or plan b.
---
3/25/2022
Dr was direct & to the point. Explained procedure options very well
---
3/24/2022
Excellent
---
3/24/2022
Great experience.
---
3/22/2022
Not satisfied at all. He did nothing to help me.
---
3/19/2022
Dr. Steele replaced my hip several years ago. I was there for my knee this time and he was just as kind and knowledgeable as I remembered.
---
3/11/2022
Dr. Steele knew exactly what I needed, care wise.
---
3/10/2022
Keep up the fine work.
---
3/03/2022
Problem was diagnosed on Wed, procedure to correct was performed in Hospital the very next day
---
2/12/2022
Excellent doctor
---
2/11/2022
The doctor didn't really spend much time with me. We went over the xray and scheduled an appointment for next year. I was in and out in less than 5min.
---
2/10/2022
Dr Steele is excellent listener and put me at ease
---
2/09/2022
Very good
---
2/08/2022
Recommend Dr. Steele every day!!
---
2/04/2022
Dr Steele is in a class of his own. Awesome surgeon!!
---
Location(s)
DEPARTMENT OF BAPTIST HOSPITAL
Andrews Institute

1040 Gulf Breeze Parkway
Gulf Breeze FL , 32561
Phone: 850.916.8645

View Map
---
DEPARTMENT OF BAPTIST HOSPITAL
Baptist Medical Park - Nine Mile

9400 University Parkway
Suite: 101B
Pensacola FL , 32514
Phone: 850.916.8645

View Map
---
Biography
Clinical Specialties
Hip & Knee Replacement Specialist
Clinical Interests
Pre-operative optimization
Education
Medical School: Temple University, Philadelphia, PA
Residency: University of Pittsburgh Medical Center, Pittsburgh, PA
Fellowships
OrthoCarolina, Charlotte, NC - Hip and Knee Adult Reconstruction
Board Certifications
American Board of Orthopaedic Surgeons
Major Publicatons
"Early failure of articular surface replacment XL total hip arthroplasty," J of Arthroplasty, 2011, Sept 26(6 Supp): 14-18
"Periprosthetic Fractures," Essentials in Total Knee Arthroplasty, 2009
"Closure Methods," Essentials in Total Hip Arthroplasty, 2009
"Postoperative management protocol for incidental dural tears during degenerative lumbar spine surgery: a review of 3,183 consecutive degenerative lumbar cases," Spine, 2006
Current Society Memberships
American Association of Orthopaedic Surgeons
American Association of Hip and Knee Surgeons
Media
Dr. Steele on the reduced time it takes a total hip or knee replacement patient to recover.
Dr. Steele explains the role technology plays in managing pain for the patient.
Dr. Steele talks about the importance of understanding a patient's expectations before a hip or knee replacement.
Dr. Steele talks about outpatient total joint replacements.
Dr. Steele on preparing for your joint replacement and the role of preoptimization.
Dr. Steele talks about pain management after a total joint replacement.
Dr. Steele talks about what patients can expect during the recovery process of a total joint replacement surgery.
Dr. Steele on uni-compartmental knee replacement.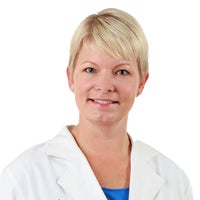 Jennifer Riggs , PA-C
Total Joint Replacement


---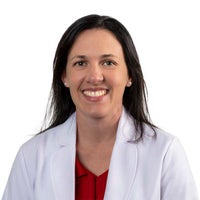 Jennifer Stein , PA-C
Total Joint Replacement


---