Andrews Institute Physicians
---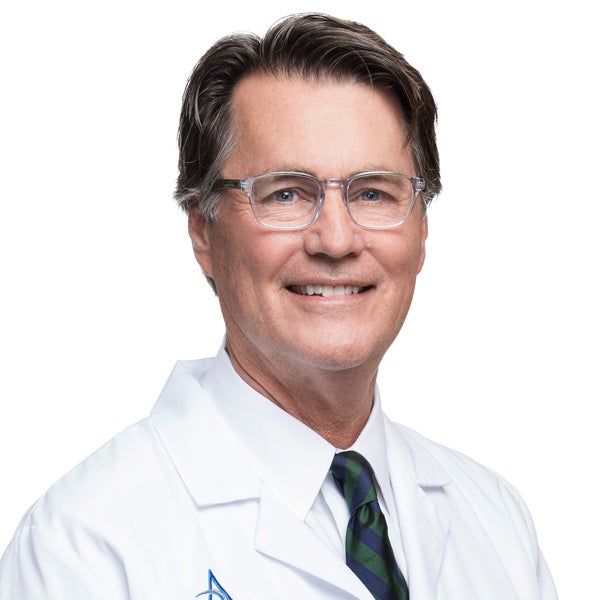 ---
RATINGS & REVIEWS
The provider star rating is calculated using patient reponses to the five care provider questions in our patient satisfaction survey. Below you can see the provider's star rating and the number of his or her patients who have provided feedback.
4.8
Provider discussed treatment options
---
4.8
Provider showed concern
---
4.8
Provider explained things clearly
---
4.8
Provider included you in decisions
---
4.8
Likelihood of recommending this provider
---
Comments
6/20/2023
All good.
---
6/20/2023
Dr.Jordan came back after we were finished because I had another question. He didn't seem bothered at all. Very patient.
---
6/12/2023
Dr. Jordan was exceptional. Listened to what I was going through, offered great treatment options and clearly cared about the factors in my life that may affect treatment. He spent plenty of time understanding what I was dealing with. 5 stars easily earned.
---
6/03/2023
Dr. Jordan is as good as they come in a league of they're own.
---
5/21/2023
1st time meeting Dr Jordan. He was so personable and explained the issue in terms easy to understand. He really seemed very knowledgeable and interested in my daughter's injury
---
4/24/2023
Dr Jordan is a very good doctor. He listens to his patients and is truly concerned for their recovery.
---
4/24/2023
I would highly recommend Dr Jordan to everyone that I know.
---
4/20/2023
Dr Jordan talked with me about the x-rays of my shoulder and wanted to have an MRI done before going any further.
---
4/13/2023
I was very impressed with everyone and the treatment and attention I received.
---
3/21/2023
Dr Jordan is a fantastic surgeon and has assisted me with my recovery in every way.
---
3/04/2023
Dr Jordan answered all my questions and concerns.
---
3/02/2023
Dr Jordan during my follow up to rotator cuff surgery explained exercises I could do to improve, and as always was pleasant and professional. Having the use of my arm back is wonderful. I am forever grateful.
---
3/01/2023
Dr. Jordan was very thorough in his explanation of my upcoming surgery. A very personable doctor. I felt very comfortable.
---
2/16/2023
Dr. Jordan was very thorough during my appointment. He and I discussed some options for what should be done next. We made the plan together.
---
2/09/2023
I feel like I'm in very good hands . Dr. Jordan was very caring and explained everything well.
---
12/31/2022
Love Dr Jordan very thorough and caring!
---
12/24/2022
Dr. Jordan and all of his staff are very professional and kind.
---
11/19/2022
Doctor Jordan and his assistant were very caring and helpful in directing my progress and changes we should make through my PT.
---
11/17/2022
I would absolutely recommend Dr. Jordan and his staff.
---
11/14/2022
I completely trust Dr Jordan and deeply appreciate the fact that he obviously cares for me as a real person. Such a rare experience these days
---
Location(s)
DEPARTMENT OF BAPTIST HOSPITAL
Andrews Institute

1040 Gulf Breeze Parkway
Gulf Breeze FL , 32561
Phone: 850.916.8760

View Map
---
DEPARTMENT OF BAPTIST HOSPITAL
Baptist Medical Park - Airport

5100 North 12th Ave.
Suite: 102
Pensacola FL , 32504
Phone: 850.916.8760

View Map
---
Biography
Clinical Specialties
Sports Medicine Specialist
Clinical Interests
Sports medicine & team care; shoulder injuries; throwing injuries; Tommy John reconstruction; ACL reconstruction.
Education
Medical School: Medical University of South Carolina, Charleston, S.C.
Residency: University of Florida Health Programs, Jacksonville, FL
Fellowships
Kerlan-Jobe Orthopaedic Clinic, Los Angeles, CA
Board Certification
American Board of Orthopaedic Surgery
Current Research
Muscular Endurance and Recovery Times in the Baseball Pitcher
Outcome Studies in Outpatient Shoulder Surgery
Arthroscopic Treatment of Full Thickness Rotator Cuff Tears
Results of Arthroscopic Treatment of Labral Injuries
Major Publications
"Surgical Anatomy of the Elbow," Upper Extremity Injuries in Athletes, edited by Frank W. Jobe, M.D., 1995
"Sports Medicine: Not Just for Athletes," Medical University of South Carolina Alumni Today, 1995
"Elbow Injuries in Baseball Players," The Journal of the Florida Orthopedic Society, Vol X, No. 2, p. 41, 1993
"The Anatomy and Histology of the Collateral Ligaments of the Elbow," The Journal of Shoulder and Elbow Surgery Abstracts, 1993
Current Society Memberships
National Orthopedic Educational Society
Fellow - American Academy of Orthopaedic Surgeons
American Medical Association
Florida Orthopedic Society
Current Team Affiliations
Washington High School: Team Physician
Chipola College: Team Physician
Media
Dr. Jordan talks about his mentors.
Dr. Jordan discusses overhead throwing injuries.
Dr. Jordan knows that one of the keys to great patient outcomes is listening.
Dr. Jordan talks about putting together the pieces to best help his patients.
Dr. Jordan discusses research, education and patient care.
Dr. Jordan on the impact of patient reported outcomes.
Dr. Jordan talks about why athletes choose not to reveal concussion symptoms.
Dr. Jordan talks about how research spin-offs drive physicians to pioneer new research.
Dr. Jordan discusses how his patients benefit from his experience taking care of elite athletes.